Alleged ISIS recruiter arrested during "Taxi" operation in Moscow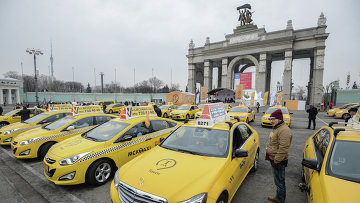 10:48 19/04/2016
MOSCOW, April 19 (RAPSI) – Moscow police have conducted a "Taxi" operation and arrested a Tajikistan national who was earlier put on international wanted list for recruiting new members of ISIS, a terrorist organization prohibited in Russia, RIA Novosti reported on Tuesday.
Operation "Taxi" started on April 5 to find and prosecute illegal taxi drivers who are working without proper license. At the beginning of the operation 65,000 taxi units were registered in Moscow while around 5,000 were operating unlawfully.
Overall the operation revealed that 304 taxi drivers had no driving licenses while 50 were using falsified documents.