Russian Investigative Committee urges to tighten penalties for illegal currency operations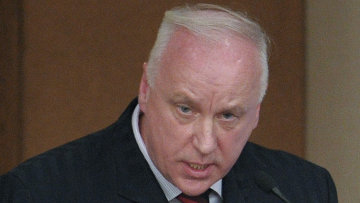 12:58 26/02/2016
MOSCOW, February 26 (RAPSI) – The Investigative Committee will insist on toughening penalties for crimes that threaten economic security of Russia, Chairman of the Committee Alexander Bastrykin said at a board meeting on Friday.
Bastrykin believes that criminal legislation should be improved regarding liability for currency speculations based on manipulation of market and insider information using.
The Investigative Committee also proposed to introduce criminal liability for issuance and circulation of quasi-money.
According to Bastrykin, digital currency has become widely used in Russia over the last years and it can pose a real threat to financial stability of the state. Furthermore, virtual currency is used for financing transnational organized crime and recruitment for prohibited criminal organizations.
The most successful and perhaps the most controversial virtual currency scheme is bitcoin. Used in many countries, it can compete with official currencies, including the euro and US dollar. However, bitcoin is not secured by any assets or tied to any world currency. Its exchange rate is determined by market supply and demand.
Bitcoin is a decentralized virtual currency, created by computer users worldwide through a complex programming procedure called mining. Bitcoin's status varies from acceptance to restriction as some governments are concerned about risks involved in bitcoin use.