Russian court sentences five members of banned Islamic group to long prison terms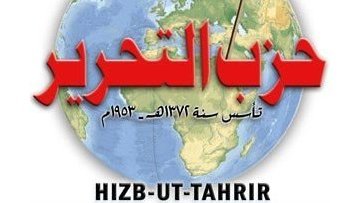 14:54 04/02/2016
MOSCOW, February 4 (RAPSI) – Circuit session of the Moscow Regional Military Court on Thursday sentenced five members of Hizb ut-Tahrir al-Islami organization banned in Russia to prison terms ranging from 5.5 to 17 years, RIA Novosti reported citing the Chelyabinsk regional department of the Federal Security Service (FSB).
The court found them guilty of creating and participation in the extremist and terrorist organizations and preparing to seizure or retention of power.
According to investigators, in 2013, residents of the Chelyabinsk Region, Salavat Khabirov, Alfred Shaimov, Rinat Shamsutdinov, Orifdzhan Mirov and Radik Kabirov, organized a branch of the terrorist organization. Counterintelligence agents stopped their activity in October 2014.
Hizb ut-Tahrir (the Party of Islamic Liberation), founded in Jerusalem in 1953, is banned in several Arab and Central Asian countries. Russia's Supreme Court banned the group from operating on the territory of the country in 2003, describing it as a terrorist organization.
Hizb ut-Tahrir members are regularly arrested by the police across Russia, mainly in big cities in central Russia, the Volga region and Siberia. Also, there are many supporters in Crimea, which rejoined Russia last spring.