FSB asked to check Telegram messenger for terrorist propaganda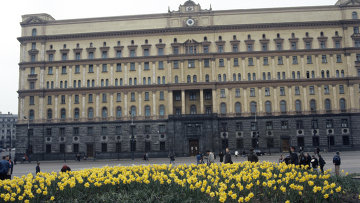 13:01 16/11/2015
MOSCOW, November 16 (RAPSI) – Lawmaker Alexander Ageyev (A Just Russia) has asked the Federal Security Service (FSB) chief, Alexander Bortnikov, to check the Telegram internet messaging service which is allegedly used by the Islamic State militants, RIA Novosti reported Monday.
The Islamic State is currently one of the major threats to global security. Over three years, these terrorists have managed to seize large areas of Iraq and Syria. The organization is also attempting to spread its influence to North Africa – particularly, Libya. The area controlled by ISIS covers up to 90,000 square kilometers.
Reportedly, the messenger is regularly used by the Islamic State terrorists for propaganda purposes. Extremist texts, photos and videos are allegedly being sent out via Telegram. Ageyev asked the FSB to consider a possibility of restricting access to the messenger if the information is confirmed.
Telegram messenger designed by the founder of Russia's largest social network VKontakte, Pavel Durov has been available in AppStore since August 2013, with Android version coming out in September 2013. As of March 2014, VKontakte estimated that it had 35 million active users.