Head of Russian petroleum refining company arrested for alleged embezzlement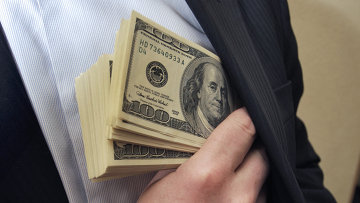 12:40 20/10/2015
MOSCOW, October 20 (RAPSI) – Russian police have arrested a board chairman of a petroleum refining company suspected of embezzling 1.3 billion of rubles ($21 mln), RIA Novosti reported on Tuesday citing official representative of the Internal Ministry.
According to Internal Ministry, the head of Tomskneneftepererabotka company and his alleged accomplices may have participated in large scale fraud and embezzlement schemes.
In 2011 Tomskneneftepererabotka transferred $21 mln to a Cyprus offshore company in a supposed trade deal. However, offshore company has not provided any commodities and has never returned the paid money. According to RIA Novosti, head of the Cyprus company may as well be the head of Tomskneneftepererabotka.
Police have also documented several other embezzlement incidents related to petroleum refinery company. Russian authorities are currently taking measures to arrest the property of the suspects and compensate the losses of their alleged victims.