Russian courts to switch to e-filing system in 2016 - official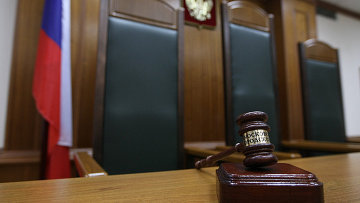 17:37 07/09/2015
MOSCOW, September 7 (RAPSI) – Russian courts will use online services as much as possible next year, RIA Novosti reported on Monday citing Supreme Court Chairman Vyacheslav Lebedev.
Lebedev said this was due in part to Russian laws on online court operations and on the use of electronic signatures that are to become effective in 2016. This will enable people to file lawsuits, claims and documents with the courts online.
"We must use digital technology to make justice rapid and as open to the public as possible," Lebedev said.
"There is a challenge however, which is Russia's huge territory and the number of small courts in outlying regions," the Russian chief justice told his Chinese colleague. He added that there is special e-justice software for these courts.
"We have established an information center, which will collect legal information from all the courts and other law enforcement agencies and make it available to all the judges and law enforcement officials who need to know the Supreme Court stance on a given issue," Lebedev said.