Russian national suspected of siphoning $1 mln by 'purchasing' fruit and vegetables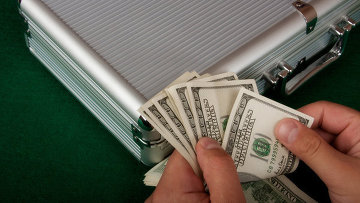 13:01 07/08/2015
MOSCOW, August 7 (RAPSI) - A criminal case has been opened against a Novosibirsk resident who allegedly transferred $1 million from Russia disguised as a payment under a produce purchase agreement, RIA Novosti reports on Friday citing the Siberian customs service.
According to the Siberian Customs Criminal Service, a Novosibirsk company transferred funds to the account of a foreign branch under a foreign trade contract for the purchase of fruit and vegetables. The money arrived in Hong Kong last fall. The contractual obligations expired in December 2014. However, the purchased goods were never delivered to Russia and the company failed to return the money.
The suspect was charged with avoiding the repatriation of large funds, a crime punishable by a prison term of up to five years and a fine up to 1 million rubles ($15,600).
The customs service noted that the number of criminal cases opened over the past six months in Siberia on non-returned funds has exceeded the statistics of the same period last years by over 100%.
Siberian customs agents explain that while distributing money abroad offenders usually do the following: a Russian company signs an agreement for the supply of goods from abroad and then transfers the money to the accounts of a foreign counterpart. When the contract expires, the goods have not been delivered to Russia and the company does not take any action to return the 'lost' money.
The counterparts in such deals are usually shell companies registered under false names. The scheme is used to transfer funds from Russia mainly to Cyprus, Switzerland, Latvia and Hong Kong.