Alleged members of international bank card theft ring arrested in Russia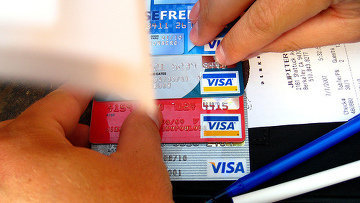 11:11 03/08/2015
MOSCOW, August 3 (RAPSI) – Russian police have arrested members of an international theft ring that allegedly stole money from bank cards belonging to over 100 Vladivostok residents, RIA Novosti reports Monday citing a spokesperson of the Primorye Territory Directorate of the Interior Ministry.
According to reports, three St. Petersburg-based suspects purchased special devices to copy bank card data, after which they produced forged cards and began withdrawing money from bank accounts. The Vladivostok police conducted a special operation to arrest the criminal group members in St. Petersburg, Murmansk and Vladivostok.
Meanwhile, the New York City police in Brooklyn arrested two foreign citizens in possession of 37 fraudulent cards taken from theft victims.
Currently, there are over 100 victims in the case whose money was cashed in Moscow, the US and Indonesia. The estimated loss is 7 million rubles ($112,700). Charges have been brought against the suspects. Interpol has sent inquiries to New York City police. The investigation continues.