Russian police arrest alleged hackers for $226,000 theft from bank clients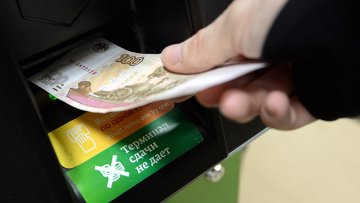 12:57 02/06/2015
MOSCOW, June 2 (RAPSI) - Police in St. Petersburg have arrested two alleged hackers on suspicion of stealing some 12 million rubles (about $226,000) from bank accounts in 50 Russian regions, RIA Novosti reported on Tuesday, citing spokesperson for Interior Ministry, Yelena Alekseyeva.
The suspects have been collecting personal customer data by creating duplicates of loan company websites and by using malware that replaces the IPs of the banks' real servers with phishing IPs, according to the police. The suspects allegedly used authentication data to send electronic transfer orders to banks and transferred money to their accounts.
Alekseyeva said the suspects allegedly hacked into the personal banking data of Russian customers over 270 times and their victims are based in 50 regions. The hackers stole between 70,000 and 1 million rubles at a time ($1,316 to $18,800). Total damages are estimated at 12 million rubles (about $226,000).
Investigators searched the suspects' homes and offices and seized evidence, and the court has issued warrants for the arrest of the suspects on hacking charges.
In a similar case, the press service of Russia's largest bank, Sberbank, reported the arrest of two twin brothers, leaders of "one of the most daring and dangerous cybercriminal groups." According to Sberbank, since 2010, the group has used malware to access customer accounts and introduce themselves as bank employees to acquire the single-use text messages required to complete their fraudulent transactions. The bank claims that the leaders and members of the group were collectively arrested in late May.