Billions of rubles in tax crime damages repaid over two years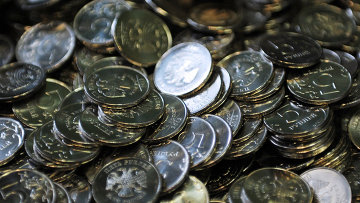 17:15 11/09/2014
MOSCOW, September 11 (RAPSI) – Russia's Investigative Committee and the Federal Tax Service have secured the repayment of billions of rubles in tax crime damages since they signed an interdepartmental agreement two years ago, Investigative Committee spokesman Vladimir Markin told RIA Novosti on Thursday.
He said 1,655 criminal cases were opened due to the cooperation of investigative agencies and the Federal Tax Service in 2013 and 563 cases in the first quarter of 2014.
"One of the goals when investigating these crimes and examining compliance with procedure is to secure the repayment of damages," Markin said. "Damages repayment under cases forwarded to court in 2013 exceeded 2 billion rubles ($54 million), and more than 12 billion rubles ($323 million) were channeled into the budget following pretrial investigation of cases that were subsequently closed."
Markin added that the investigators would continue working on ways to secure the repayment of damages to the country's budget system and to ensure the inevitability of punishment for tax crimes.
"These preventive measures are enhancing the standards of legal literacy in society, as is evidenced by the growing collection of taxes," the committee spokesman said. "According to the Federal Tax Service, the volume of taxes collected for the federal budget in January-August 2014 reached 4.1 trillion rubles ($110.3 billion) or 18% more than in the same period last year."