Former son-in-law of Kazakh president arrested in Vienna - report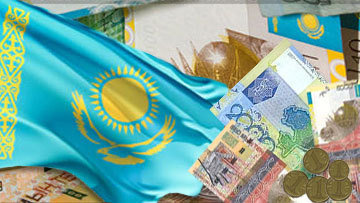 10:51 06/06/2014
MOSCOW, June 6 (RAPSI) – Former Kazakh Ambassador to Austria Rakhat Aliyev, who is accused of kidnapping, was arrested in Vienna, according to the Austrian media. Aliyev has surrendered voluntarily and is going to cooperate with law enforcement authorities in the investigation, his attorney Manfred Ainedter told APA agency.
A court in Kazakhstan heard the case of Aliyev, ex-husband of President Nursultan Nazarbayev's daughter Dariga, in absentia and sentenced him to 40 years in prison for planning a coup and organizing a criminal group for purposes of extortion and money laundering in 2008.
In mid June 2011, the Vienna court refused to extradite Aliyev to Kazakhstan, arguing that he was unlikely to get a fair trial in his home country.
According to previous press reports, Aliyev left Austria and moved to Malta in 2010 after Viennese prosecutors began investigating allegations that he commissioned the murder of two bankers in Kazakhstan.
As former ambassador to the OSCE in Vienna, Aliyev was stripped of his diplomatic immunity in 2008 when a Kazakh court sentenced him to 20 years in absentia for the murders, and was forced to divorce Nazarbayev's daughter.
In January 2014, Kazakh prosecutors filed a motion to open a case against Aliyev and Alnur Musayev, former head of Kazakhstan's National Security Committee. They are suspected of implication in the murder of Altynbek Sarsenbaev, a Kazakh opposition leader and former information minister, his driver and bodyguard.