Suspects in large Moscow property fraud case found in Israel - report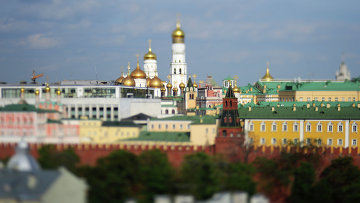 11:52 28/04/2014
MOSCOW, April 28 (RAPSI) – Four suspects in a fraud case involving 120 properties in Moscow, 30 of which are architectural landmarks, have been found in Germany and Israel, Kommersant newspaper writes on Monday.
Russian law enforcement agencies have prepared the extradition requests for the suspects. The investigation into the attempted theft of 120 properties worth over 10 billion rubles ($323 million), including cultural heritage sites in downtown Moscow, was opened in July 2012.
The list of cultural properties whose ownership was allegedly transferred to third parties via fraud includes a 17th/18th century building, the mid-18th century house of the Princes Dolgorukov, and Snegirev's early 19th century mansion, all of them in prime locations in central Moscow.
The newspaper writes that the investigation came to a standstill last year after some of the suspects fled Russia. Two of the suspects – the former head of the Federal State Property Management Agency's Moscow Department, Anatoly Shesteryuk, and the former board chairman of Moscow Capital Bank, Viktor Krestin, – have been charged with fraud in relation to the ownership of three compressed natural gas (CNG) fueling stations near Moscow. Their case was sent to court in March.
Finance Business Bank co-owners Alexei Bolotin and Leonid Dunayev, Project Asset Management Company Director Alexander Dunayev and businessman Farid Valeyev were arrested abroad, Kommersant writes. They are suspects in the case of the 120 properties in Moscow and the CNG fueling stations outside Moscow.
"According to the Interior Ministry, the suspects who are living in Israel have been summoned to a police station, where they were notified that they were on the international wanted list and then released on their own recognizance with a pledge to appear in court when summoned," the newspaper writes. "Businessman Valeyev was released on bail in Germany. The Interior Ministry's Main Investigative Department in Moscow has prepared extradition papers for these persons and forwarded them to the Prosecutor General's Office."
If Israel and Germany agree to extradite the suspects, the Russian investigators will reopen the property fraud case.