State Duma member requests inquiry into Navalny's weapon purchase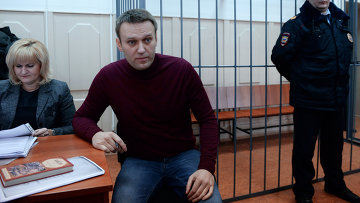 16:32 21/04/2014
MOSCOW, April 21 (RAPSI) - Russian State Duma lawmaker has filed a parliamentary request to Head of the Investigative Committee for an inquiry into anti-corruption blogger and opposition activist Alexei Navalny's purchase of a firing weapon, United Russia Press Service reported.
The request was sent to the Investigative Committee after the media reported that during a trial, Navalny produced a confirmation of his legal incapacity from a psychoneurology hospital. At the same time, under the Russian laws, a firearm permit requires, among other documents, a mental health examination. Markelov claims that Navalny owns two Benelli rifles.
Also according to Markelov, Navalny had his firearm permit transferred to his wife, which coincided with the time when lawyers announced his legal incapacity. The parliament member is also requesting an inquiry into Navalny's wife's receiving the permit.
If it is confirmed that the weapon was purchased and stored illegally, the deputy demands a case be opened on the illegal purchase, transfer, sale, storage, transport and bearing of weapons, its parts, ammunition and explosives, as well as action be taken against those who purchased the weapon illegally and issued contradictory certificates.
Navalny and his brother Oleg stand accused in a fraud case involving cosmetics company Yves Rocher Vostok. Investigators allege that the Navalny brothers embezzled upwards of 26 million rubles (over $730,000) from the cosmetics company, as well as upwards of 4 million rubles (over $110,000) from the Multidisciplinary Processing Company by way of a fraud scheme. The brothers were further charged with having laundered 21 million rubles.
Alexei Navalny has already been given a suspended sentence of five years for the embezzlement of funds owned by Kirovles company.
Alexei Navalny ran for Moscow mayor in 2013, losing to the Kremlin-backed incumbent, but boosting his public exposure through a vigorous grassroots campaign. He gained just over 27 percent of the vote, well above what initial polls suggested he would get.