Arrest warrant issued for Ukraine's ex-agriculture minister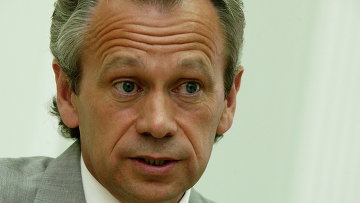 10:37 08/04/2014
KIEV, April 8 (RAPSI) – The Pechersky District Court in Kiev has issued an arrest warrant for former Agriculture Minister Mykola Prisyazhniuk, who is suspected of embezzlement, the press service of the Ukrainian Prosecutor General's Office announced on Monday.
The Main Investigative Department of the Prosecutor General's Office is investigating a group of officials suspected of large-scale misappropriation and embezzlement through abuse of office.
According to prosecutors, Prisyazhniuk allegedly embezzled nearly 540 million hryvnias ($46.5 million) from Ukraine's Agrarian Fund allocated for purchasing sugar to regulate prices.
On February 22, Ukraine's Verkhovna Rada (parliament) impeached Viktor Yanukovich and amended the constitution. Presidential authority was assigned to parliament speaker Alexander Turchinov and a presidential election was scheduled for May 25.
President Vladimir Putin said during a press conference earlier in March that Viktor Yanukovich, who fled to Russia, remains Ukraine's legitimate president.