Lawyers detained in Kazakhstan banking sabotage case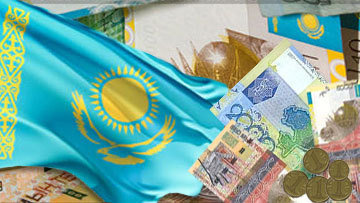 16:45 20/02/2014
ASTANA, February 20 (RAPSI) – The individuals who have been detained in the ongoing banking sabotage case were employed by a law firm, a spokesman from the Prosecutor General's Office of Kazakhstan told journalists on Thursday.
Nurdaulet Suindikov said "the detainees, who include employers of an Almaty law firm and a bank lawyer, have provided details about their involvement in the swindle."
The market went into turmoil after the National Bank of Kazakhstan announced a 19% devaluation of the national currency, tenge, to about 185 per dollar on February 11.
President Nursultan Nazarbayev said a weaker tenge was established to bolster exports, create new jobs and help keep economic growth at 6%, but a rumor about the imminent collapse of several large banks appeared on the Internet. The first bank to suffer from the rumor was CenterCredit, although its CEO twice refuted the rumor.
Later the subscribers of the WhatsApp mobile messenger received alerts about the possible bankruptcy of two other lenders, Alliance Bank and Kaspi. On Tuesday Kaspi Bank offered 100 million tenge (around $500,000) "for information leading to the initiators of that provocative and untrue text message campaign."
Kaspi Bank, CenterCredit and Alliance have appealed to the legal authorities to investigate the attack against them that was supposedly intended to trigger a run on their deposits.
Customers of Kaspi Bank have withdrawn $212 million from the bank since the currency devaluation.