Russian investigators arrest alleged gangster after 18-year hunt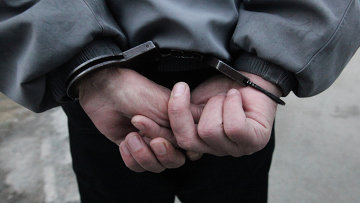 14:26 17/12/2013
MOSCOW, December 17 (RIA Novosti) – Russian investigators have reopened a criminal case against a man arrested last week who is believed to have been in hiding for nearly two decades after committing a string of serious gang crimes in the 1990s.
The 42-year-old man, who was detained on December 13 in the southern Russian city of Sochi, is suspected of involvement in a series of crimes committed by the Shirokov-Arkhipov gang, including 10 murders and blowing up an airplane in Budapest. The crimes, which also include violent robbery and extortion, were all committed in 1992-1994, investigators said in a statement.
The unidentified man was taken after his arrest to the Urals city of Yekaterinburg where the crime gang was based, the statement said. There, local investigators reopened a case originally brought against him in September 1995 on charges of racketeering and murder committed for financial gain.
The suspect remains in detention while the investigation continues.
The crime gang, named after its leaders Alexei Shirokov and Georgy Arkhipov, was active in 1992-1995 and originally numbered more than 15 members, though some of them were later dispatched by the gang, investigators said.
Seven members were previously convicted of offenses including murder and blowing up the airplane at a Budapest airport, and were given lengthy prison sentences.