Man detained in Moscow region for recruiting "shy girls" for extremist group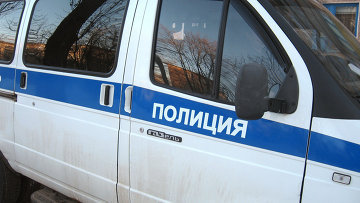 13:36 05/11/2013
MOSCOW, November 5 (RAPSI) – Police have detained an alleged member of an extremist cell sought to recruit shy and introverted girls in the Moscow Region town of Balashikha, the Interior Ministry reports on Tuesday.
The police reported that the detained man is an alleged member of At-takfir Val-Hidjra organization, which was declared extremist in Russia in 2010. The investigators say that the man managed to recruit four young women in the ranks.
"He approached them both on the streets of Moscow and on the social networking sites. The man was after shy and introverted girls. The investigators believe he was especially good at establishing a rapport with this kind of women," the police report says.
After the man gained trust of his victims, he allegedly persuaded them to move in with him, before introducing his newfound girlfriends to radical Islam. Three of the girls tracked down by the police refused to return to their families and continue to live in radicalized Islamic communities, the Interior Ministry added.
The suspect was detained while leaving his residence in Moscow Region's Balashikha. He allegedly had with him three grams of amphetamine, and a handgun in his car. In his apartment, the police found banned books on radical Islam.
The country has been on high alert over terrorism concerns in the run-up to the Winter Olympics and after a recent bus bombing in another southern city, Volgograd. That act is believed to have been perpetrated by a 30-year-old Muslim woman.