Snowden's father flies into Moscow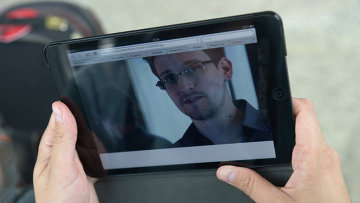 10:02 10/10/2013
MOSCOW, October 10 (RIA Novosti) – The father of US intelligence leaker Edward Snowden flew into Moscow on Thursday in the hope of meeting his son.
Speaking to reporters at a Moscow airport, Lon Snowden said in comments televised on the Rossiya-24 channel that he doubted that his son, who has been granted temporary asylum in in Russia, would return to the United States.
"I have no idea what his intentions are, but ever since he has been in Russia, my understanding is that he has simply been trying to remain healthy and safe and he has nothing to do with future stories," Lon Snowden said in comments broadcast on Russia's state-owned English language news channel RT.
Lon Snowden arrived at Moscow's Sheremetyevo Airport, where his son spent several weeks in the transit zone before applying for asylum in July.
Edward Snowden was not seen at the airport.
Snowden, a computer specialist and former employee of the US National Security Agency, fled the United States as he was leaking classified evidence of US government surveillance programs to the media.
Edward Snowden's Russian Lawyer, Anatoly Kucherena, said Lon Snowden would stay in Russia as his guest and pledged to provide accommodation, security and other things necessary to make his stay as comfortable as possible.
Kucherena said other relatives of Edward Snowden may come to visit Russia too, but declined to provide details.