Man faces 2 years in jail for defrauding Russian judges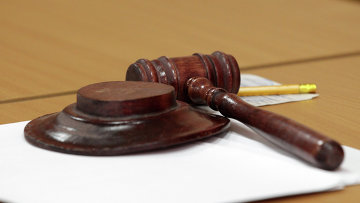 16:14 17/09/2013
PERM, September 17 (RAPSI) – A criminal case has been opened against a man residing in Russia's Perm region who attempted to pressure local judges, RIA Novosti reported Wednesday.
"A man called district courts and reached magistrates pretending to be a high-ranking official, specifically the deputy chairman of the Court of the Perm Region. While calling he made unlawful requests willing to affect the cases [pending in courts]," the agency quotes the local Bailiff Service office as having said.
The Bailiff Service office was notified about the suspicious phone calls along with the Federal Security Service which led the investigation.
The suspect whose name and details weren't disclosed reportedly earned money through such a fraud scheme. He allegedly received orders from those who were interested in securing a verdict in local courts in their favor.
A criminal case was launched against the suspect on charges of attempted obstruction of justice and resistance to preliminary investigation procedures. He faces up to two years in prison if found guilty.
It was revealed in April 2012 that the Russian Supreme Court and the Supreme Commercial Court had been ordered to develop the policies obliging the judges to report any attempts to exert pressure on them or interfere in court proceedings.