Russia declares Uralkali CEO's detention in Belarus unacceptable - Deputy PM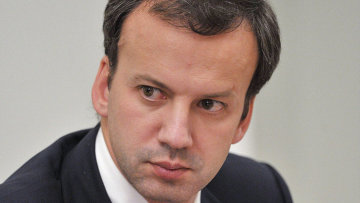 19:11 05/09/2013
MOSCOW/MINSK, September 5 (RAPSI) - Russian authorities continue to hold the detention of Vladislav Baumgertner, CEO of OAO Uralkali, the world's largest potash producer, unacceptable, Deputy Prime Minister Arkady Dvorkovich remarked Thursday at the meeting with Vladimir Semashko, First Deputy Prime Minister of Belarus.
Baumgertner arrived in Minsk to attend the official meeting on invitation of Belarusian Prime Minister Mikhail Myasnikovich, Dvorkovich said. The invitation was sent to him according to intergovernmental agreements, he stressed.
Baumgertner, CEO of OAO Uralkali, was detained in Minsk on August 26 and charged with abuse of power, according to the Investigative Committee of Belarus. According to the Belarusian authorities, the criminal case was launched as the result of a probe into abuse of power allegations that led to grave damage to the public interests of Belarus, and damages to the company Belarusian Potash.
Uralkali reacted swiftly, blaming Belarus authorities for the incident. "We are surprised with what has happened and consider it a provocation," PRIME business news agency quoted Uralkali representative Alexander Babinsky as saying.
Potash makes up around 8 percent of Belarus' exports and Belaruskali is one of its largest industrial enterprises. A major fall in potash prices would therefore deal a severe blow to Minsk, which has suffered from major falls in the Belarusian ruble in recent years.
Uralkali has long coveted Belaruskali and was in negotiations last year to buy a stake in the company, but talks fell apart after Belarusian President Alexander Lukashenko
said he would not sell a controlling stake in the state-owned firm.