Fugitive tycoon Polonsky leaves Israel amid fears for safety - attorney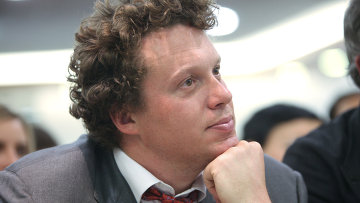 16:25 16/08/2013
MOSCOW, August 16 (RAPSI) - Troubled real estate mogul Sergei Polonsky has left Israel out of fears for his safety, his attorney Diana Tatosova told RAPSI on Friday.
She did not reveal where Polonsky was heading to next, adding that Israel is still considering granting the fugitive tycoon citizenship.
Polonsky was charged in absentia last month as part of a criminal case involving the embezzlement of over 5.7 billion rubles ($176.2 million) from the participants in an up market cooperative residential construction project in Moscow. The development project has come to be known as the Kutuzovskaya Miliya case.
More than 80 people lost money because of Polonsky's actions in the Kutuzovskaya Miliya case, the Interior Ministry said in a statement Tuesday. Russian police said on August 2 that the Israeli authorities had informed them that Polonsky was in Israel on a tourist visa valid until September 27.
Last month Tatosova said Polonsky's application for Israeli citizenship "has no relation to the Kutuzovskaya Miliya case."
Foreigners have previously gained Israeli citizenship in order to avoid extradition. The Jewish Telegraph Agency reported a case in 1998 where an American teenager gained Israeli citizenship to avoid a murder trial in the US.
Israel is also home to several Russian businessmen who have fled there to escape the reach of the Russian authorities, including Leonid Nevzlin, a former YUKOS oil company executive.
Russia's Interior Ministry said earlier the businessman is hiding from investigators. The Ministry vowed to request the court to issue a warrant for his arrest in absentia.
Russia isn't the only place where Polonsky has recently found himself in a bit of hot water. Polonsky was arrested with two Russian friends in Cambodia in December 2012 for allegedly attacking the six-person crew of a boat. The businessman was released in April, but ordered not to leave the country. In June a British tabloid newspaper reported that he was at a luxury apartment in Israel.
Polonsky's lawyer said that the Cambodian authorities had allowed Polonsky to travel to Israel for medical treatment.