Prime minister of Ingushetia accused of supporting terrorists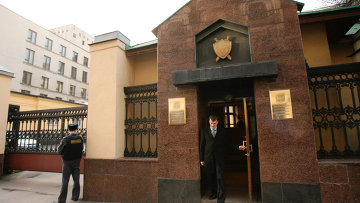 11:51 02/04/2013
MOSCOW, April 2 - RAPSI. State Duma Deputy representing Chechnya Shamsail Saraliyev has asked Prosecutor General Yuri Chaika to look into allegations that Musa Chiliyev, the prime minister of Ingushetia, is financing local militants, Izvestia writes on Tuesday.
On Monday, Channel One broadcast an interview with militant Ibragim Torzhkhoyev, who said Chiliyev gave militants in the North Caucasus monthly funds of $1 million.
Torzhkhoyev is a former member of the Chechen Islamist rebel group headed by Doku Umarov, who has been called "Russia's Osama Bin Laden" and is responsible for organizing a number of terrorist attacks on civilians.
According to Izvestia, Iles Tatiyev, deputy head of the Agency for Socio-Political Initiatives nonprofit organization who is responsible for the North Caucasus Federal District, believes the militant's statement could be true.
Meanwhile Rostislav Turovsky from the Center for Political Technologies think tank said the information may have been politically motivated and connected with President of Ingushetia Yunus-Bek Yevkurov's weakening influence.
Chiliyev declined to comment on Torzhkhoyev's statement.
Torzhkhoyev was put on the international wanted list on suspicion of involvement in the Domodedovo Airport bomb attack in 2011. He surrendered to the Russian authorities in February.