Apple loses bid to trademark IPad Mini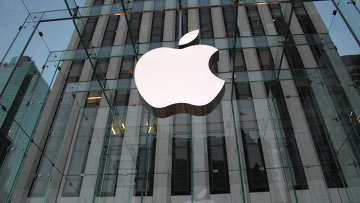 18:54 01/04/2013
MOSCOW, April 1 - RAPSI. The US Patent and Trademark Office (USPTO) rejected Apple's application to patent its IPad mini, explaining that the sought-after trademark (mini) was merely descriptive, and was thus not patentable under US law.
The USPTO decision was released in late January, but was only recently made public.
The decision states: "Registration is refused because the applied-for mark merely describes a feature or characteristic of applicant's goods."
The USPTO's reviewing attorney asserted that while "I" and "Pad" are both sufficiently descriptive to give the purchasing public a fair idea of the item being purchased, "Mini" merely indicates the small size of the product.
Based on the fact that the word "mini" can be attached to any number of handheld digital devices, "the wording merely describes a feature of applicant's goods, namely, a small sized handheld tablet computer."
The reviewing attorney noted that in itself that wouldn't always militate against a patent, as sometimes descriptive terms when used together can create a patentable term.
According to the USPTO decision, however, in this case "the individual components and the composite result are descriptive of applicant's goods and do not create a unique, incongruous, or non-descriptive meaning in relation to the goods being small handheld mobile devices comprising tablet computers capable of providing internet access. Therefore, the mark is merely descriptive of a feature or characteristic of the goods and registration is refused."
Apple has six months from the date the decision was made to provide a response to the concerns raised by the USPTO rejection letter. Otherwise, the patent application will be treated as abandoned.