Moscow teacher exposed friend to radiation to render him immortal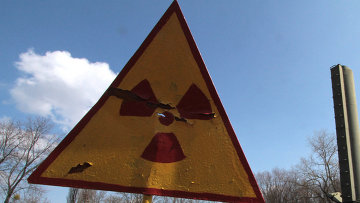 16:36 25/03/2013
MOSCOW, March 25 - RAPSI. The police in Moscow have arrested a teacher at a Moscow college who stored radioactive substances in his home and exposed his friend to radiation to render him immortal, a law enforcement source told RIA Novosti on Monday.
"A 35-year-old man was arrested in western Moscow last week," the officer said. "The police found six kilograms of radioactive substances in his apartment and another eight kilograms in his garage."
The items found included metal articles, equipment parts and radioactive soil.
"He explained to the police that he had a friend who hopes to become immortal, and that he was using radiation exposure to achieve that result," he said. "His friend has also visited the Chernobyl nuclear accident area for the same effect."
The man procured the contaminated items from special storage sites, the officer said, without giving further details. All of the objects have been confiscated and sealed in safe containers.
An investigation was initiated against the man on March 24 on charges of "illegally handling nuclear materials or substances," which is punishable by up to seven years in prison.