Leading soloist detained over acid attack on Bolshoi director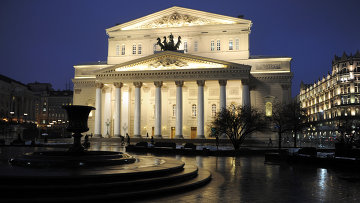 10:28 06/03/2013
MOSCOW, March 6 - RAPSI. Bolshoi Ballet leading soloist Pavel Dmitrichenko and two others have been detained in connection with the recent acid attack against Artistic Director Sergei Filin.
Sergei Filin suffered third degree burns to his face and eyes on January 17 when unknown assailants attacked him with what is believed to have been concentrated acid.
The Interior Ministry's department for Moscow said the police had searched the apartment of Pavel Dmitrichenko, who is scheduled to dance in The Sleeping Beauty on March 16.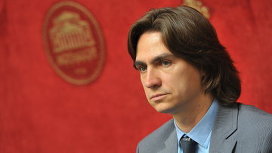 © RIA Novosti
Sergei Filin, artistic director of the Bolshoi Theater
The ministry earlier announced that the suspected executor of the crime, Yury Zarutsky, had been detained in the Rameshki District of the Tver Region and would be transferred to Moscow soon.
If convicted, the assailant or assailants could face up to eight years in jail for inflicting willful damage to health.
Sergei Filin, 42, joined the Bolshoi as a dancer in 1988, after graduating from the Moscow School of Choreography. He has also been invited on several occasions to dance with the English, Hungarian and Japanese national ballets, as well as at many other theaters. He ended his dancing career in 2008. In March 2011, he was appointed artistic director of the Bolshoi Theater amid fierce rivalry for the position.