Moscow activists to protest death of Russian orphan in America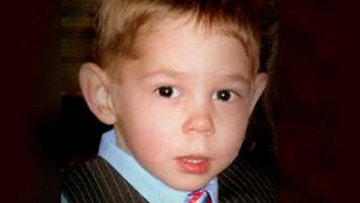 16:38 01/03/2013
MOSCOW, March 1 - RAPSI. Angry Russian advocacy groups plan to hold a rally in Moscow March 2 to "Protect the Children" in the aftermath of the death of three-year-old Maxim Shatto, a Russian boy originally named Maxim Kuzmin and adopted by a Texan couple last fall - a case that caused a public uproar throughout Russia, RIA Novosti reported on Friday.
Activists demand policies to simplify adoption inside Russia, the return of the dead boy's brother to Russia, and the suspension of intercountry adoption.
Children's Rights Ombudsman Pavel Astakhov announced Kuzmin's death on February 18. The three-year-old was adopted by a Texan couple last fall. Astakhov tweeted that the child had been given powerful "psychotropic substances" and was badly beaten before he died in a hospital on January 21. His adoptive parents Alan and Laura Shatto also adopted the boy's two-year-old brother, Kirill Kuzmin, who is still living with the couple.
The protesters will march from Gogolevsky Boulevard to Novopushkinsky Garden where they will pronounce speeches.
The event is tentatively scheduled for 2 PM and the speeches for 3 PM. Activists have applied for a permit to gather 5,000 participants. Over 80 public organizations and associations have supported the rally.
Opposition activists also plan to hold a socially oriented march on the same day.
Over 4,000 policemen will patrol Moscow on Saturday, the local interior department said.