Preliminary autopsy of Maxim reveal signs of potential abuse – Astakhov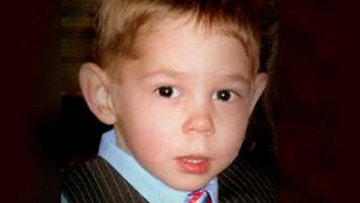 13:45 28/02/2013
MOSCOW, February 28 - RAPSI. US police have said that three-year-old Maxim Shatto, a Russian boy originally named Maxim Kuzmin and adopted by a Texan couple last fall, does not appear to have died of natural causes, children rights commissioner Pavel Astakhov said at a news conference in RIA Novosti on Thursday.
He cited a preliminary autopsy report which stated that the numerous bruises and scratch marks found on Maxim's head, legs and in the lower abdominal area were possibly a result of a strong blow (or blows). The examination was made at the Fort Worth hospital after the boy's death.
Maxim's death is one of those rare cases when it is extremely difficult to determine the real culprit, Astakhov cited Ector County Sheriff's spokesman Sgt. Gary Duesler as having said. Unfortunately, there are no witnesses to the incident. There may be other suspects in the case apart from the boy's mother, Laura Shatto. Sgt. Gary Duesler said that they are continuing to investigate the boys father, Alan Shatto.
Astakhov announced the death of Maxim Kuzmin in his adoptive US family on February 18. He tweeted that the child had been given powerful "psychotropic substances" and was badly beaten before his death in the hospital on January 21. Alan and Laura Shatto also adopted Maxims two-year-old brother, Kirill, who is still living with the couple.
Astakhov said that US documents prove that his earlier statements were correct.