Bulgarian government resigns amid clashes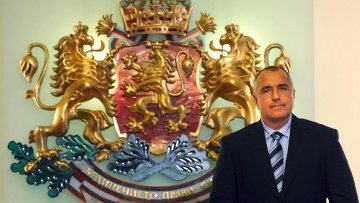 17:52 20/02/2013
MOSCOW, February 20 - RAPSI. Bulgarian Prime Minister Boiko Borisov stepped down from his office Wednesday and took his government with him, according to a statement released on the government's official website. His resignation comes amid large-scale protests that have left dozens injured.
The statement stipulated that the outgoing government will continue to function until it has been replaced through a national election, and assured that the cabinet will do everything in its power to retain a sense of continuity during the political transition.
Sofia-based news agency Novinite reported that while speaking in the Parliament Wednesday, Borisov stated: "We won't be part of a caretaker government. Power has never been my aim, nor shall I gain anything if people hate us."
Lamenting that the government had done all it could to meet the protester's demands, but had ultimately failed to appease the movement, Borisov stated: "Our power was handed to us by the people, today we are handing it back to them," adding, "[e]very drop of blood is a shame for us," according to Novinite.
The protests reportedly began earlier this month in response to increased electricity bills, but soon erupted into full-blown anti-government protests.