Another adopted Russian orphan perishes in the US – rights ombudsman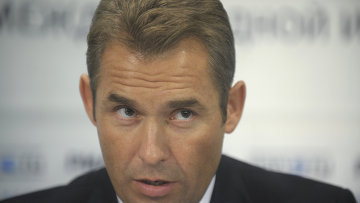 18:43 18/02/2013
MOSCOW, February 18 - RAPSI. A Texan adoptive mother is suspected of having killed her Russian child, Children's Rights Commissioner for the President of the Russian Federation Pavel Astakhov announced in his blog Monday.
"In the state of Texas, an adoptive mother killed her three-year-old Russian son. His murder occurred in the end of January. The Embassy of the Russian Federation became aware of this despite the absence of a response from the US State Department. The boy died before the ambulance arrived that his mother had called. Pathologists concluded that the boy had numerous injuries," Astakhov wrote in his blog.
Astakhov further charged that the adoptive mother fed him strong psychotropic medication before beating him to death.
A number of high-profile examples of adopted Russian children being abused or killed in adoptive US homes have strained US/Russian diplomatic ties in recent years.
In response to this trend, Russia recently enacted the Dima Yakovlev Law, named for a two-year-old Russian boy who died of heatstroke after his adoptive US father left him locked in a car for hours on a hot summer day in 2008. His father was later acquitted on charges of involuntary manslaughter, inciting a wave of criticism in Russia.
Out of about 60,000 Russian children who have been adopted by American families in the past two decades, 19 have died at the hands of their parents.