Putin: luxury tax should be introduced in Russia in 2013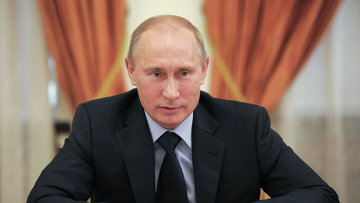 16:03 12/12/2012
MOSCOW, December 12 - RAPSI. The idea of a luxury tax, which would apply to expensive property and cars, among other things, should become mandatory in the first half of 2013, President Vladimir Putin said during his annual state of the nation address Wednesday.
Putin believes it is reasonable to stop using the flat tax schedule for individual income tax.
"What we need to do is levy taxes on so-called conspicuous consumption," Putin said.
"I would like to remind the government that, in the first half of 2013, we need to implement an approved resolution on a so-called luxury tax, which includes the elite real estate, and, no matter how hard it is, expensive new cars," Putin said.
He first raised the issue of luxury taxes in January, referring specifically to luxury estates and high-end cars. At the time Putin was serving as prime minister.
Finance Minister Anton Siluanov addressed journalists shortly thereafter to explain how such a system might work. Luxury taxes on cars would most likely be levied through transport tax, based on horse power. Property tax would be based on market value as appraised at various intervals.
A group of State Duma lawmakers introduced a bill on March 1 aimed at formally establishing a system of luxury taxation.