Interior Ministry blames Rigla corporate security for massacre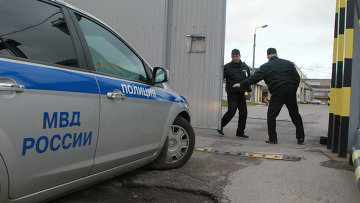 10:01 16/11/2012
MOSCOW, November 16 - RAPSI. Moscow PD beleives Rigla's corporate security service has some explaining to do. Rigla is the pharmaceutical company where a lawyer went on a rampage and killed six coworkers. The security service evidently saw nothing suspicious in Dmitry Vinogradov's behavior, though his every step was recorded by surveillance cameras, says Leonid Vedenov, an Interior Ministry official.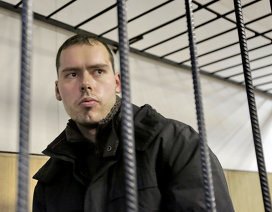 © RIA Novosti, Andrei Stenin
Dmitry Vinogradov, a legal adviser for the Rigla pharmaceutical company
Last Wednesday, Rigla lawyer Dmitry Vinogradov, 30, fresh from a five-day drinking binge, opened fire with two semi-automatic shotguns at his colleagues while they were sitting at their desks. Five died during the attack; a sixth died in the hospital. It has been determined that that the victims included those who tried to stop him.
Vedenov said that Vinogradov passed security officers wearing a large backpack and that no one asked him any questions about its contents.
In addition, security cameras recorded Vinogradov's actions including the hour he spent in the restroom changing his clothes.
"All of this raises the question: what were the cameras for? Where was the security service? What was their reaction? There was none," Vedenov said at the hearing at the Public Chamber on Thursday.
Vedenov also pointed out that a company employee, with the surname Strelnikov, began struggling with the suspect but that security officers came only after they heard gunshots.