Blogger who criticized Russian Orthodox Church seeks refuge in Estonia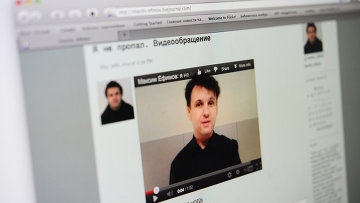 16:03 06/08/2012
MOSCOW, August 6 – RAPSI. Karelian blogger Maxim Yefimov asked the Estonian authorities to grant him temporary political refuge, the Agora human rights association told the Russian Legal Information Agency (RAPSI) on Monday.
Earlier, a case was opened against him for inciting hatred and animosity against the clergy.
In late July, Yefimov wrote in his LiveJournal blog that he has left Russia.
According to the association, Yefimov notified them about his decision to leave himself.
"I have received the identification card of a person seeking refugee status," he wrote.
The case against him opened after he published his article, "Karelia Tired of Popes." He wrote that anti-church moods were becoming stronger in Karelia's capital due to the construction of churches using budget funds and the provision of kindergartens to the Russian Orthodox Church.
Investigators twice submitted appeals to place Yefimov in a hospital for a psychological examination as part of the case, but the court refused to satisfy the appeals.