Allegations about Deputy Prime Minister may be spread by his lawyer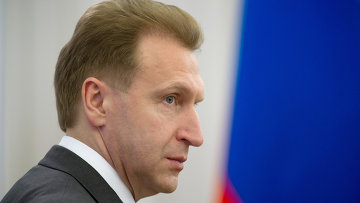 11:55 29/03/2012
MOSCOW, March 28 - RAPSI. Former counsel for First Deputy Prime Minister Igor Shuvalov may have disseminated allegations in media about his client's affiliation with various financial groups.
Shuvalov's former lawyer Pavel Ivlev is now on the wanted list on suspicion of being involved in the YUKOS case, said ALM-Feldmans managing partner Artyom Dymskiy.
Dymsky holds that Ivlev knowingly distorts and manipulates information.
The Wall Street Journal wrote that over the recent 12 years Shuvalov and his family have earned millions of dollars thanks to investments in securities, particularly Gazprom shares. The magazine quoted several sources and financial documents.
The magazine noted that Shuvalov did not break the law, nevertheless it attempted to find ties between Shuvalov's fortune and the growth of companies whose business depend on government decisions.