Children's rights commissioner to verify reports on adopted child abuse in United States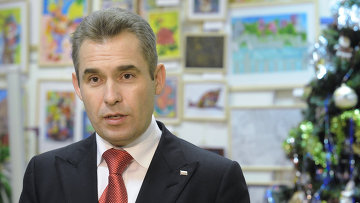 13:50 17/02/2012
MOSCOW, February 17 - RAPSI. Presidential Commissioner for Children's Rights Pavel Astakhov is verifying information about the possible abuse of a Russian-born adopted child in the United States and is ready to provide his assistance if the reports prove true.
According to media, Russian orphan Anton Batrakov, 16, emailed his adoption curator about the harassment that he has to suffer from his new parents. He said they beat him, feed him poorly and try to take him to a mental hospital. He said they recently kept him in a cellar for five days.
"If all of this is true, then, of course, we can help him get back to Russia," Astakhov told RIA Novosti on Friday. He added that his staff will find out when and how Anton was adopted.
Astakhov also said that if the adoption treaty between Russia and the United States is ratified, it will be easier to resolve such problems.
"Pursuant to the treaty, if a child has left his adoptive family, his or her further stay in the United States and his new adoption are only possible with Russia's consent. Thus, we could simply express out discontent and the Americans would be obliged to return him," the ombudsman said.
Earlier, several cases of abuse of Russian-born children adopted in the United States caused a public outcry.
The Foreign Ministry said last Friday that deems it expedient to suspend adoption by U.S. citizens and toughen requirements for adoptive parents before the bilateral treaty enters into force.
About 400 Russian-born children have been adopted in the United States so far.