Famous Chechen poet murdered in Moscow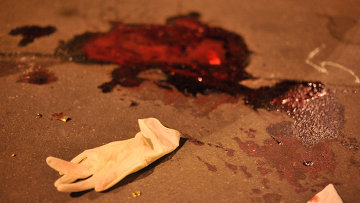 10:33 16/11/2011
MOSCOW, November 16 - RAPSI. Investigators believe that Chechen poet Ruslan Akhtakhanov was murdered by a contract killer, Vladimir Markin, the official spokesperson for the Investigative Committee, told journalists on Wednesday.
Akhtakhanov was a well-known Chechen poet, member of the Russian Union of Writers. He held the post of a vice-chancellor of the Modern Humanitarian Academy (Moscow).
"Investigators consider all possible motives of the crime. But the way it was committed, i.e. the confirming shot that a criminal made after injuring the victim drives us to a conclusion that this was a contract killing," Markin said.
According to him, investigators and police officers are establishing the poet's contacts, interests and political views.