Expert informs jury about Bout's laptop contents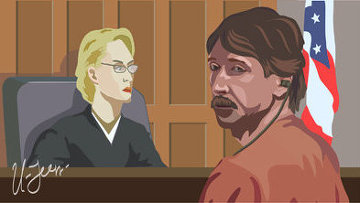 10:17 18/10/2011
NEW YORK, October 18 - RAPSI. Viktor Bout's laptop contained text files and links to Internet websites dwelling on the activities of Colombian guerilla organization FARC, to which the Russian attempted to sell arms, the prosecution alleged on Monday, RIA Novosti reports from a New York court.
Computer expert Steven Marx testifying as a witness for the prosecution said on Monday that Bout's laptop seized upon his arrest had files on FARC activities.
In his opinion the database was formed between January and March 2008, i.e. before Bout's arrest.
The jury also saw on Monday a note made by Bout during his negotiations with prospective buyers. The note constituted a list of weapons and ammunition, including 100 surface-to-air missiles mentioned by the prosecution.
Bout's defense attorney Albert Dayan insists that the businessman intended only to sell aircraft, not weapons, to the people who presented themselves as FARC commanders (actually US agents).
The United States have charged Bout, who was arrested in Thailand in 2008 and taken to the United States in 2010, with conspiring to kill Americans, illegal surface-to-air missile trafficking and supporting terrorism through cooperation with FARC.
Bout has pleaded not guilty to all charges.