Case opened over illegal 18-tonne salmon roe harvest in Far East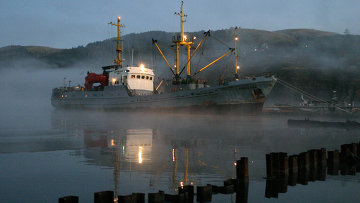 10:17 10/10/2011
PETROPAVLOVSK-KAMCHATSKY, October 10 - RAPSI. Investigative authorities have launched a criminal case over attempted transfer of 18 metric tons of illegally produced salmon roe from the fishing ground, the Federal Security Service (FSB) told RIA Novosti on Monday.
"A large shipment of illegal delicacy was seized by FSB, police and border guard officers in early October. Police discovered 18 tons of salmon roe while searching the Gritan motor ship. The two people who escorted the cargo had no documents confirming its legal origin," the source said.
The case was opened for "illegal production of aquatic animals and plants".