Rosneft oil giant complains about pressure in dispute with Alfa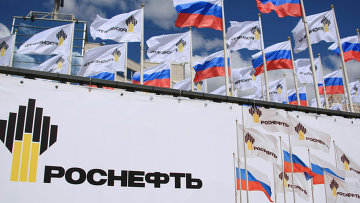 13:29 15/09/2011
MOSCOW, September 15 - RAPSI. Leading Russian oil giant Rosneft reported on Wednesday that it can provide the court with evidence that an Alfa Group company has placed undue pressure on its management in a share dilution dispute, Rosneft reported on Wednesday.
According to Rosneft, on Tuesday the Director of NBI Trading Ltd. (controlled by the Alfa Group, Constantinos Tsaggaris sent a letter to the Rosneft Board of Directors urging it to prevent the dilution of shares owned by NBI Tradings subsidiaries. The subsidiaries were concerned with the dilution of their shares in the Krasny Proletary factory in Moscow.
Tsaggaris alleged in the letter that NBI Trading Ltd had reason to believe that Rosneft had designed a scheme aimed at seizing minority shareholders' property.
Meanwhile Rosneft reported that it held a meeting of its Board of Directors on September 13. In view of the NBI Trading letter and accompanying personal messages of Peter Aven, chairman of the Alfa Bank Board of Directors, to non-executive directors Hans-Joerg Rudloff and Alexander Nekipelov stating the intention to "arrange an international public campaign against Rosneft, unless it resolves the situation in favor of its opponents", Rosneft directors considered "the business dispute indicated in the messages" at the chairman's initiative.