Bill envisaging fines for failures to ensure Runet security reaches State Duma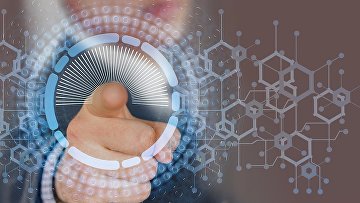 12:47 24/11/2020
MOSCOW, November 24 (RAPSI) – A bill seeking to introduce administrative liability for failures to ensure secure and stable functioning of the internet over the territory of the Russian Federation in case its national section known as Runet is isolated from the global network has been submitted the State Duma, according to a statement on the official website of the lower house of Russia's parliament.
The respective fines the document sets forth range, depending on the gravity of offences, from 20,000 rubles to 700,000 rubles (about $265 to $9,500 at the current exchange rate) for corporations. Administrative liability may also involve suspension of operations of businesses. Repeated offences on the part of corporations are to be fined 600,000 to one million rubles ($8,000 to $13,000), the statement reads.
The bill is initiated by Chair of the State Duma Committee on Information Policy Alexander Khinshtein and his first deputy Sergey Boyarsky.
The lawmakers believe the bill will close some legislative gaps available currently for the subjects of the regulations introduced in certain laws on communications, and protection of information, and informational technologies.
A law passed to ensure stable and secure functioning of the Russian segment of the internet in case it is isolated from the global web entered in force in November 2019.