State Duma MPs take step to sanctions for calls for Russian territories alienation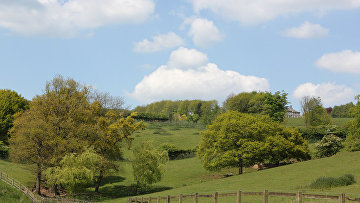 16:02 22/09/2020
MOSCOW, September 22 (RAPSI) – The lower house of Russian parliament passed a bill on administrative and criminal punishment for actions aimed at the alienation of Russian territories and calls for such actions, according to a statemet on the State Duma website.
During the last session, lawmakers adopted a bill on the state territorial integrity equating such actions and calls to extremism. These amendments strengthen responsibility for these acts, the State Duma speaker Vyacheslav Volodin stated.
The legislative proposals are to amend Russia's Code on Administrative Offenses, Criminal Code and Crimina Procedure Code.
Under the bill, criminal punishment will be applied for public calls for repeated actions directed to breach Russia's territorial integrity committed within a year. Criminal penalties would reach fines of up to 400,000 rubles ($5,300) and imprisonment for up to 4 years.
First public calls for the territorial alienation would be punished with administrative fines ranging from 30,000 to 60,000 rubles for individuals, from 60,000 to 100,000 rubles for officials, from 200,000 to 300,000 rubles for legal entities. Such calls made through media or Internet would be punishable by fines varying from 70,000 to 100,000 rubles for citizens, from 100,000 to 200,000 rubles for officials and from 300,000 to 500,000 rubles ($4,000 – 6,600) for companies.
Moreover, the draft law envisages introducing of a new article to the Criminal Code fixing punishment for alienation of Russia's territories or other acts aimed to violate the country's territorial integrity for up tp 10 years behind bars.