Amateur sports development bill reaches Russia's State Duma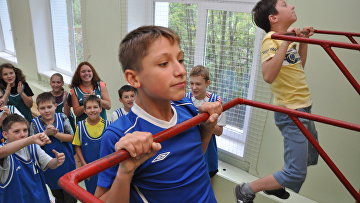 15:50 13/03/2020
MOSCOW, March 13 (RAPSI) – A package of bills to develop mass and amateur sports in Russian has been submitted to the lower house of Russian parliament, the State Duma, by a group of lawmakers.
There are various fitness and sports societies in Russia; however, the sports law has no such a definition, according to the draft laws' sponsors.
The initiative is aimed to fill the gap by introducing the term of "fitness and sports society" into the legislation and regulating the order of creating such organizations and fixing their rights and obligations.
Moreover, one of the legislative proposals obliges authorities and sports federation to run mass and amateur sport competitions. The bill also sets such divisions as school sports associations and corporate (in-company) sports.
The initiatives also propose to extend powers of the Ministry of Sports concerning the establishment of an order of using words related to Paralympics and Deaflympics.
Russian regions, according to the bills, may be authorized to adopt and realize state regional, intermunicipal programs and projects on physical training and sports.