Putin sees no reason to change Russian Constitution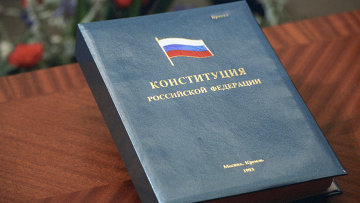 13:57 19/12/2019
MOSCOW, December 19 (RAPSI) – President Vladimir Putin sees no reason to amend the text of Russian Constitution.
The President believes that authorities must focus on enforcement of fundamental rights.
"We do not need to globally change the Constitution or adopt another one. We must realize and enforce enshrined fundamental provisions," Putin said during his annual press conference on Thursday.
However, he noted that the Constitution is "a living body" and if "the march of time" requires amendments, they can be made.
"The first chapter of the Russian Constitution is indefeasible; others conceptually may be changed," the President stated.