Domestic violence prevention bill to be publicly discussed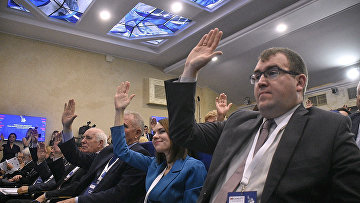 18:00 09/12/2019
MOSCOW, December 9 (RAPSI) – The Civic Chamber's specialized commissions plan to hold public discussions of a bill on prevention of domestic violence soon, the body' s secretary Lidia Mikheyeva told journalists on Monday.
The commissions themselves have already become familiarized with the bill and began the work on its discussion.
The proposed bill envisages such preventive measures as domestic violence injunction and judicial injunction for protection against domestic violence. The injunction is to be issued based on anybody's report of domestic violence and establishment of the violence fact by law enforcement.