Russian government backs mandatory medicine licensing bill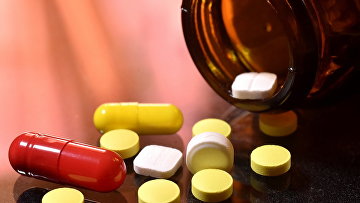 10:50 15/11/2019
MOSCOW, November 15 (RAPSI) – Russian government has approved a bill on compulsory medicine licensing.
According to a statement of the Federal Antimonopoly Service (FAS), mandatory licensing of medicine is proposed to be introduced in Russian in cases of emergency.
Amendments drafted by the antimonopoly regulator are proposed to the Civil Code of the Russian Federation. Under them, the Cabinet of Ministers will be authorized to vest national pharma companies a right to insourcing of foreign life-saving drugs in the interests of the country's defense and security and in case of a threat to human life and health. For instance, if a foreign producer refuses to supply such medicine to Russia.
Compulsory drug licensing may be applied during epidemies or when a company is the sole owner of the remedy for a serious disease. In such a case, a producing company is to receive a compensation, the bill reads.
The FAS also states that mandatory medicine licensing will allow the government to restrict the intellectual property right in the public interest.
The document is to be submitted to the State Duma soon, the statement reads.