Russian public figures push for law revamping to fight against cyberbullying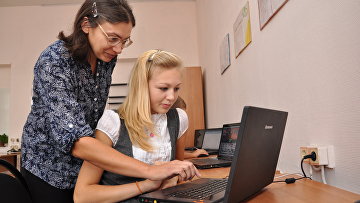 14:13 12/11/2019
MOSCOW, November 12 (RAPSI) – Legislation needs to be amended for effective fight against cyberbullying, according to the chair of the Russian Civic Chamber's humanitarian cooperation commission Yelena Sutormina.
Most of teenagers (76%) do not tell their parents about bullying behavior against them, and 55% of them believe the Internet is a risk-free field, the Civic Chamber's press service reports citing a Mail.ru Group research.
However, teens experience fright 2.5 as frequently as adults when fall victims of aggression. In total, more than a half (58%) of users bumped up against aggression on the Internet, and only 4% confessed that they were online attackers.
This year, the commission's monitoring center revealed about 500 cyberbullying counts which sparked a massive public outcry. Information was published by media, and publications had hype on social networks, the statement reads.
According to Sutormina, cyberbullying is a major problem, and therefore legislation in this field needs improvement.