Russian prosecutors seek legislative changes to facilitate return of fled entrepreneurs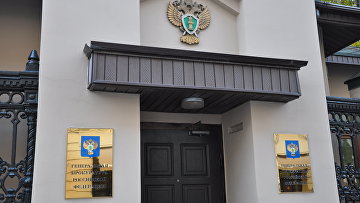 16:44 30/10/2019
MOSCOW, October 30 (RAPSI) – Deputy Prosecutor General of Russia Victor Grin has offered Business Rights Commissioner Boris Titov to develop amendments to the Criminal Procedure Code so it provided more guarantees to fugitive businesspersons on the so-called London List, the ombudsman's press-service informs on Tuesday.
The London List is a conventional name for a register of ex-Russian entrepreneurs residing abroad while under criminal investigation in the Russian Federation, who wish to return to their home country if provided guarantees that they would not be placed in detention.
According to the Grin's letter to Titov, the mechanism used by investigators to remove such persons from the international wanted list at present is not regulated by any criminal procedure rules and does not hold the concerned entrepreneurs responsible in case they breach their obligations. The fact that some of those persons failed to comply with requests to contact investigators presents a significant deterrent to make further decisions favoring the business ombudsman's applications.
The Prosecutor General's Office suggests Titov is to develop changes to the Criminal Procedure Code so as to set certain procedures governing the return of such businesspersons to Russia and provide guarantees for those on the wanted list and investigators alike.