State Duma to consider bill introducing polygraph tests for National Guard officers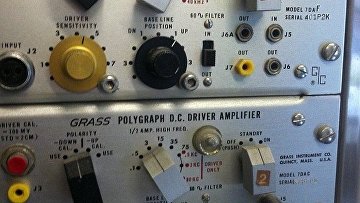 14:54 16/10/2019
MOSCOW, October 16 (RAPSI) – Russia's State Duma is to discuss a bill envisaging mandatory polygraph tests for those seeking to join the Federal National Guard (Rosguardia), according to a document published on the lower house of the Russian parliament's database.
The bill is authored by Vasily Piskarev, Chair of the Duma's Committee on Security and Anticorruption, and his deputy Alexander Khinshtein.
In the explanatory note to the bill, the lawmakers observe that at the moment Rosguardia is not authorized to ensure its own security, what negatively affects prevention of such offenses as corruption, malfeasance in office and other crimes on the part of its officers due to the lack of measures aimed at personnel screening. Moreover, they believe that this legal gap hinders full implementation of personal security guarantees required by law for the National Guard officers.
The parliamentarians propose to authorize Rosguardia to take measures aimed to protect its security via respective amendments in the current legislation, including provisions introducing mandatory polygraph tests for officers and those seeking admission, as well as an obligation on their part to provide the information required to ensure the service's security. Those refusing the tests are to be dismissed from the organization, according to the bill.
The authors of the document expect that the proposed measures will facilitate prevention of crimes on the part of Rosguardia officers and create a safe admission barrier with respect to volunteers permitting to identify individuals not qualified to serve in the National Guard.