Russia's Justice Ministry seeks to amend laws regulating specifics of bailiff service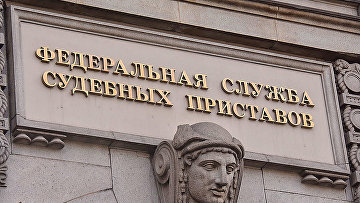 10:52 27/09/2019
MOSCOW, September 27 (RAPSI) – Russia's Justice Ministry is developing a wide range of amendments to legislation with the aim to extend regulations applicable to the specifics of law enforcement agencies to the bailiff service, the Ministry informs on Friday.
The documents are developed to execute the federal law on the bailiff service adopted by the State Duma, the lower house of the Russian parliament, on September 19 and approved by the Federation Council, the upper chamber of the body, on September 25.
According to the Ministry's statement, federal and Constitutional laws on military courts, as well as those on pensions of military, Interior Ministry, fire service, and anti-narcotic agencies officers are to be amended so as to include bailiffs.
The changes in the legislation are also to extend the list of crimes investigated by the Investigative Committee of Russia to the crimes committed by or against bailiffs when on duty.
A special procedure governing administrative responsibility of bailiffs, including the prohibition of such punishments as administrative arrest and communal work is to be introduced to the Code of Administrative Offences.
Amendments concerning bailiffs are also to be introduced in the labor, tax, and budget laws.