State Duma adopts bill on search for missing persons by geolocation in first reading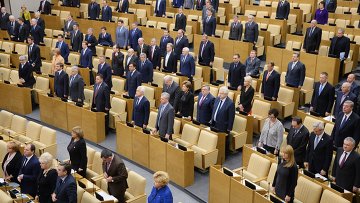 14:02 26/09/2019
MOSCOW, September 26 (RAPSI) – State Duma lawmakers have adopted in the first reading a bill aimed to amend the law so as to facilitate searches for missing persons with the use of geolocation data stored in their mobile devices, the official site of the lower house of the Russian Parliament reads.
The document is authored by both State Duma and Federation Council members, including the upper chamber Chair Valentina Matviyenko.
In particular, the bill proposes to oblige communications service providers to reveal the customers' mobile geolocation data without respective court decisions in order to facilitate urgent search operations; it is envisaged that a request on the part of an Interior Ministry officer will suffice.
The data are to be made available only for the purpose of tracing missing persons.
It is to be noted that earlier the State Duma has already amended the law on investigations so as to facilitate tracing of missing children by using the data stored on their mobile devices on the basis of written applications of their parents or custodians.