Bill on bailiff service adopted by Russia's State Duma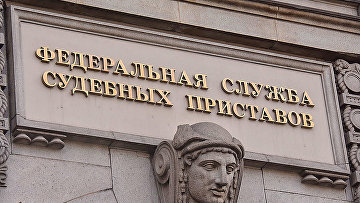 16:19 19/09/2019
MOSCOW, September 19 (RAPSI) – The State Duma, the lower house of Russian parliament, has adopted a bill improving the bailiff service in a final third reading.
Amendments have been proposed by the government to the law on enforcement agencies services.
According to the draft law, work in the Federal Bailiff Service will be qualified as the state service.
Currently, it is included in the system of the federal executive agencies envisaging civil service. However, bailiff service officials carry out governmental functions including those common for law enforcement, namely conduction of pretrial investigation, ensuring security of judges, jurors and other participants of legal proceedings.
Due to this fact, bailiffs would face heightened requirements. They would be prohibited from having dual citizenship; and anticorruption legal requirements would be applied to them.
Moreover, the bill regulates such matters as on-duty time and rest period and hearing of individual office disputes.
If adopted, the document will come into force on January 1, 2020.